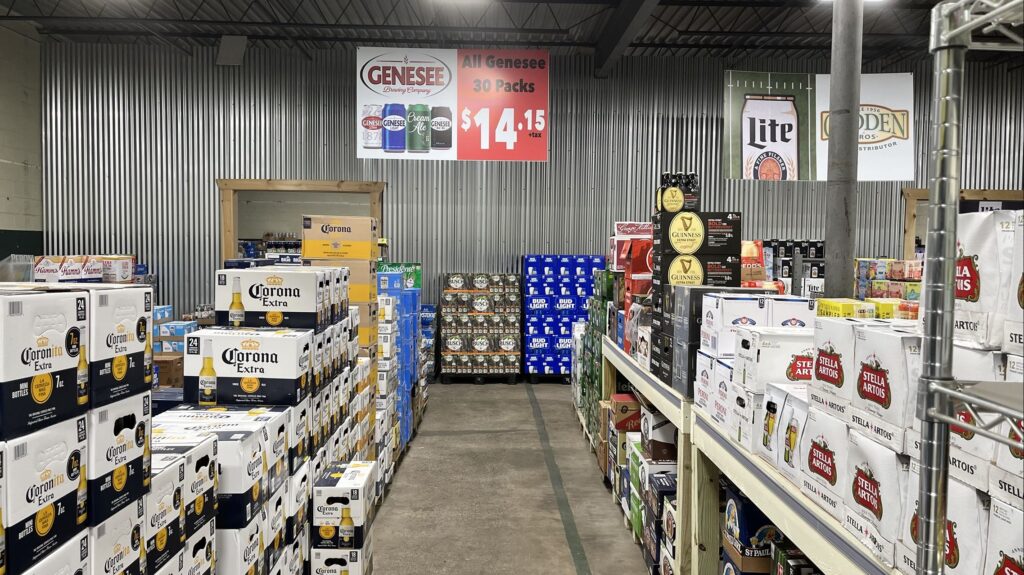 Scranton city officials unveiled a $3 million program to boost wages for workers and mitigate financial hardship on businesses due to Covid-19, the latest attempt to help small businesses in the city. 
Plans to lift worker's wages and help struggling businesses come weeks ahead of a pivotal midterm election in the key battleground state of Pennsylvania, where workers have struggled to keep up with rising costs due to 40-year decade high inflation.  
"Our loan-to-grant program is helping business owners create job opportunities, and the American Rescue Plan Act allows us to add additional assistance to our community," said Paige Cognetti, the mayor of Scranton. "The grants we're announcing today will help businesses provide a living wage for their employees with a match from the city."
The median annual income of a Scranton household is $41,687. That's about 30 percent less than the median annual income of $63,994 in Pennsylvania and $64,994 across the entire United States, according to data compiled in 2020 by the US Census Bureau. Recent gains in wages seen by workers have been nearly wiped out by record-high inflation, which has made it even harder for many to pay for groceries and afford energy bills. 
"The program will not only help businesses attract and retain more talents and save time on training new employees, but also help employees earn more money," said Chris Hughes, Scranton's ARPA spokesman. "We acknowledge that a lot of people in the city are not getting a fair living wage."
Scranton city officials had been weighing a number of economic programs to aid existing small businesses, boost wages for workers, and improve its central business district ahead of their Oct. 24 announcement as part of an effort to revitalize the Electric City in the aftermath of the pandemic.
Awarded grants will be funded through the city's $68.7 million share of President Joe Biden's American Rescue Plan Act, which is aimed at providing immediate relief to states, cities, and counties to recover from the pandemic. States have used the funding to help improve water and sewer infrastructure projects, provide one-time bonuses to front-line workers, and help small businesses recover. 
Under the new wage boost program, the first year of enhanced wages will be funded up to 100%, and the second year up to 50%, depending on the applicant's total amount of funding requested. The goal is for businesses to eventually be able to pay higher wages for their employees, so that Scranton-area employees of small businesses will be on par with state and national standards. 
Democratic Senator Bob Casey of Pennsylvania welcomed the move by Scranton officials to help workers and businesses in the community. 
"Democrats passed the American Rescue Plan to provide a lifeline to communities struggling in the pandemic," said Casey in a statement. "These grants will lift the wages of workers and help businesses expand, which will strengthen Northeastern Pennsylvania's economy."
The wage boost program is only one effort by the city of Scranton to help usher in a new era of financial strength. 
Earlier this year, Scranton exited Act 47, the state program to help financially distressed municipalities, and has now been focused on how to restore economic vitality and build long-term financial health for the city. 
Those efforts include a series of grants totaling $4.75 million in federal aid to small businesses, of which $1.25 million in business startup grants and $500,000 in business façade improvements. 
The $500,000 in city funding for business façade improvements will help existing local businesses perform exterior enhancements. The program kicked off on Sept. 26 with non-profit organizations such as NeighborWorks, Scranton Tomorrow, and United Neighborhood Centers.
"The plan goes beyond beautification," said Gerald Hetman, a community development specialist at NeighborWorks. "It is designed to build community positivity and create salutary competition between neighboring businesses, which is a powerful tool for long-term economic momentum and success."
Cadden Brothers Beer Distributor, a local small business that has been in operation for 66 years, was one of the applicants for the façade grant run by NeighborWorks. 
"Our warehouse-style interior is not exactly appealing for people to step inside to buy beers," said Jimmy Cadden, one of the store owners. "We want to use the grant to make our store more shoppable in the hope that it will boost our in-shop buying."  About 50% of the store's revenue comes from delivery rather than in-store shopping, he added.
Besides wage boosts and façade grants, the city is also putting efforts into revitalizing its commercial corridors. Some of the plans include improving streetscapes and public parking, increasing neighborhood walkability and enhancing amenities.
"We want to establish the Main Avenue commercial corridor as a thriving place where businesses want to move in and where residents would like to come and shop," said Miranda Pace, West Scranton neighborhood coordinator at NeighborWorks.