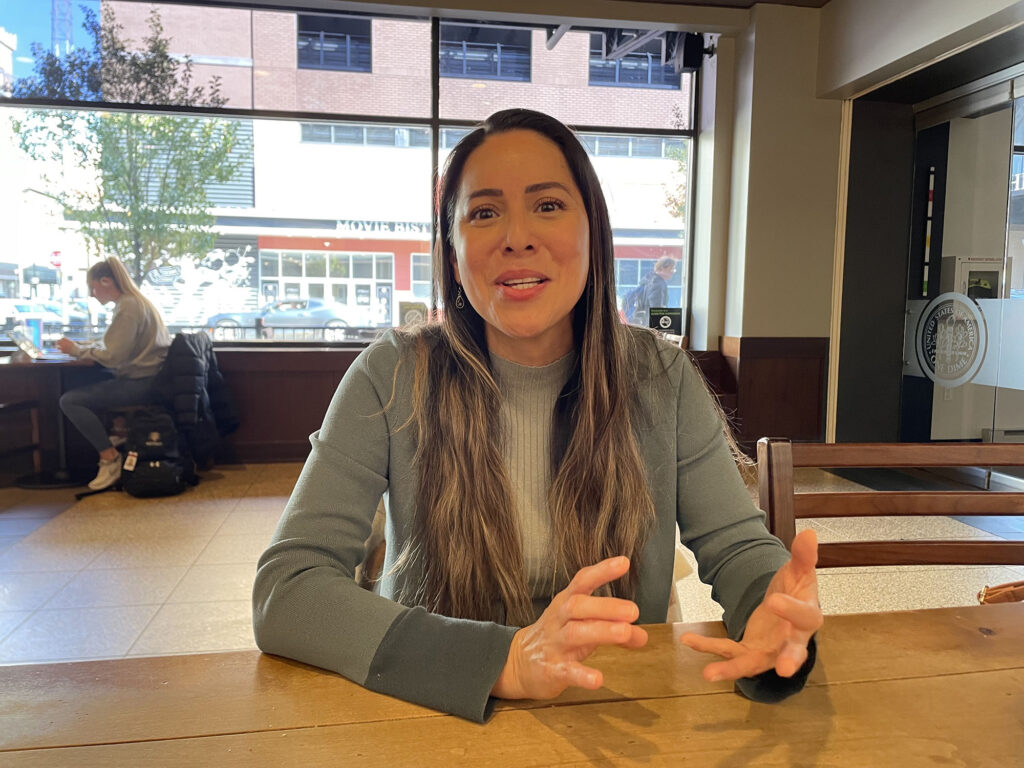 It's a beautiful city with great people. I am a city girl who is used to the noise of the city, transportation, and everything. You can find them all around here, from mountains, malls, and great restaurants including Brazilian, Hispanic, Chineses, Japanese, Greek, Italian, and you name it. It's a well-diverse city, but a lot of people don't know about it.

— Ana De Los Santos, a recent homebuyer in Scranton
---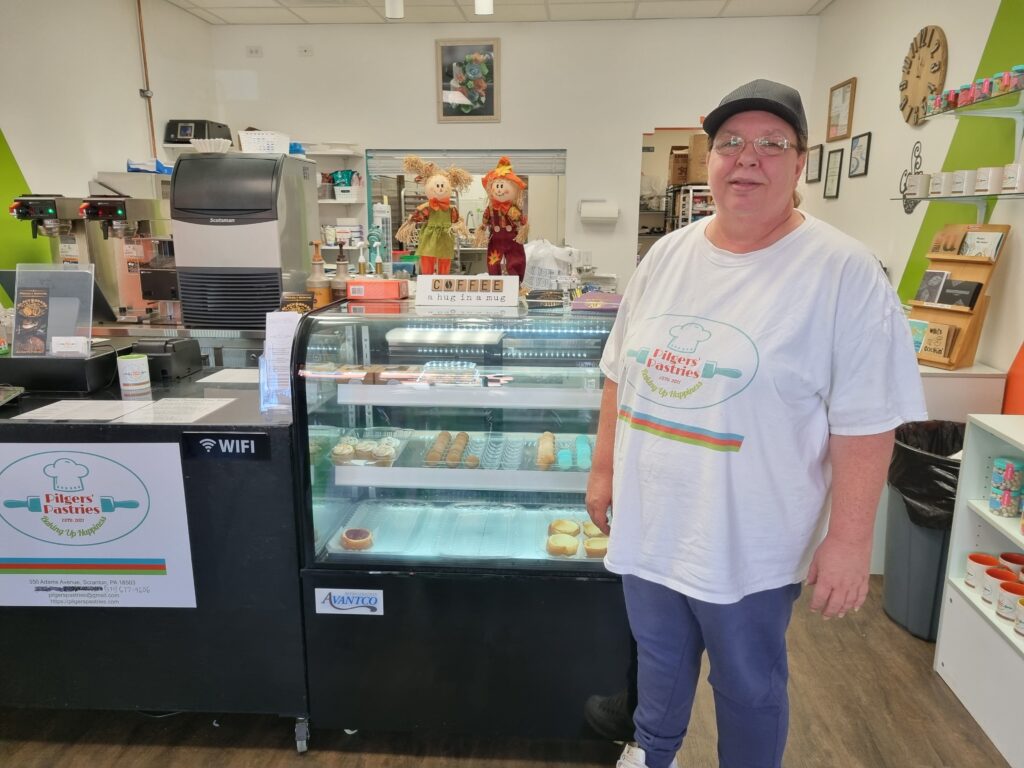 I opened my bakery because everyone was miserable after Covid, I wanted to bring some joy to people's lives. In a word, its about fostering a community.

— Tamara Pilger, owner of Pilger's Pastries
---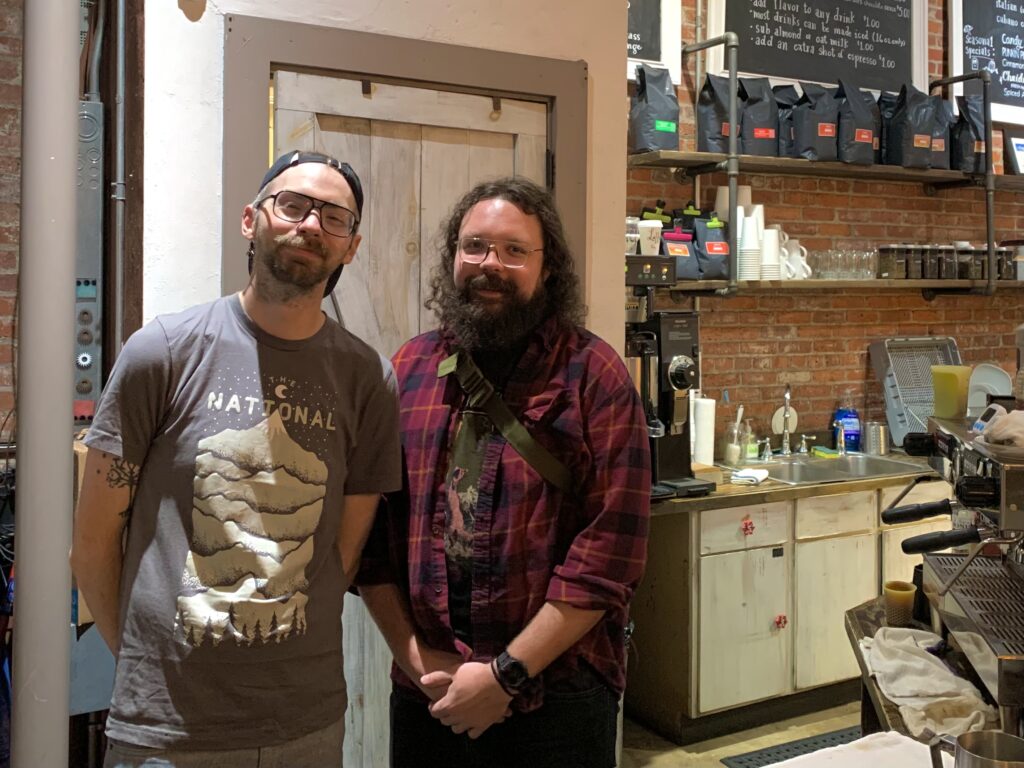 There's a lot of great art and just interacting and involving yourself in that kind of community down here. And since Scranton is not like a large metropolitan area, it's more, like, tight knit.

— Joe McGurl, left
What I noticed when I came back home (to Scranton) was just like there really was something like there's a magic I feel in Scranton and when I came back I really missed it.

— Erich Hunisch, right
Both are baristas at Adezzo Coffee Shop in Scranton. 
---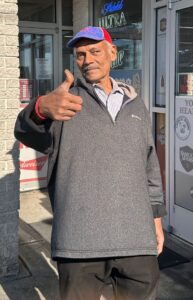 I'm not a Democrat. I'm not a Republican. But if they give me a choice to select one, I'm going to select Democrats. I've been living in Scranton for 32 years, and I think Democrats always do something good for the middle class, and Republicans only help millionaires and billionaires, but they don't need help.
— Swami Econolodge, an engineer and an Indian immigrant
---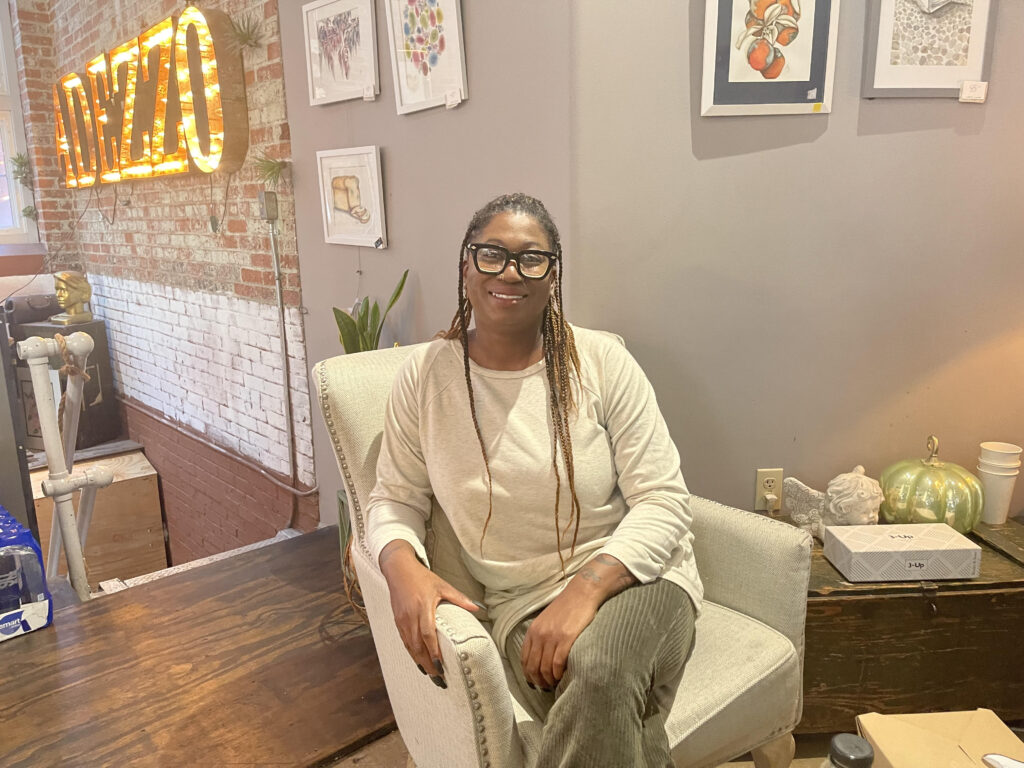 It's home, you know, it's where my family and friends are. People may not all stay here but a lot of people come back… because it just such a homely place. That's why I think they used Scranton as like a poster child for America because it's like the 'all American' city.

— Amber Viola, graduate student at Marywood University and a mother
---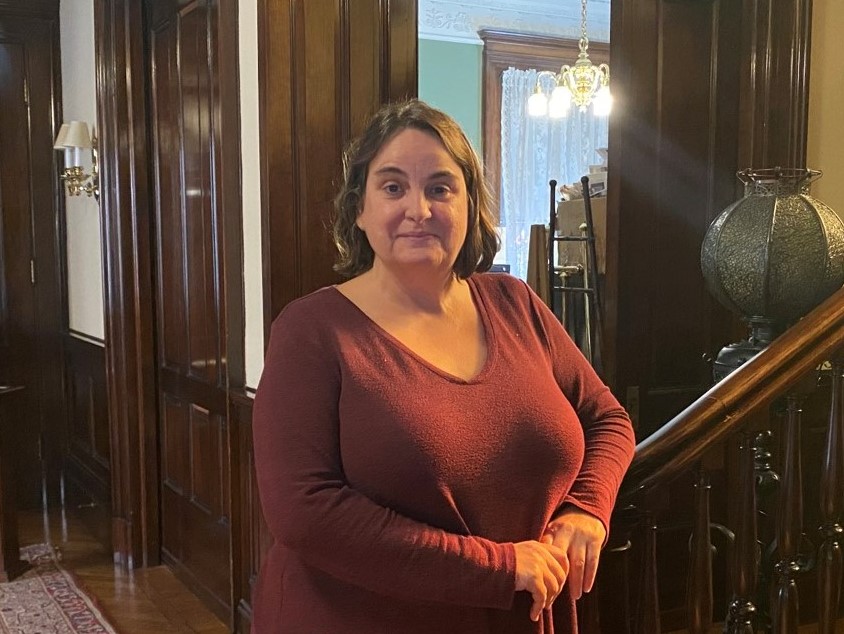 I hope people who live in Scranton have a sense of the heritage of Scranton because to me, that's the most important thing. I'm biased because I'm from the (Lackawanna) Historical Society, but I feel that when you look at our past, you get a very strong connection to the people who created the city that we have today.

— Mary Ann Moran-Savakinus, Executive Director of the Lackawanna Historical Society
---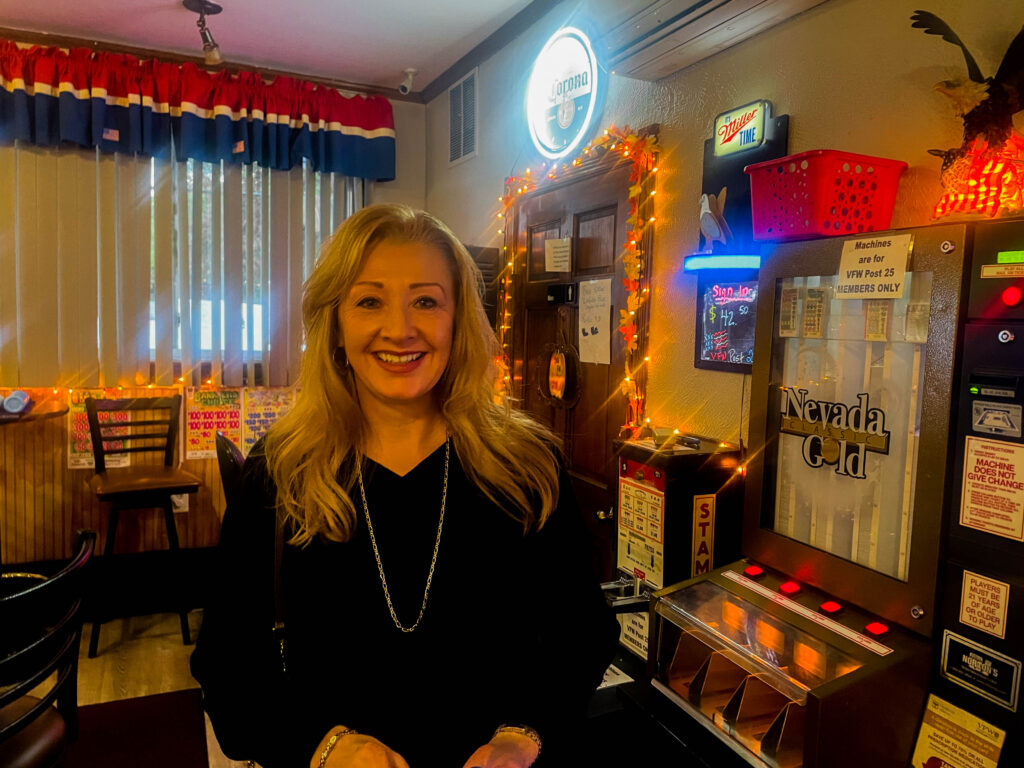 It's weird. It's like going back in time.
— Christine Romanovitch, on coming back to Scranton for her high school's '80s classes reunion after moving to Seattle, Washington.
---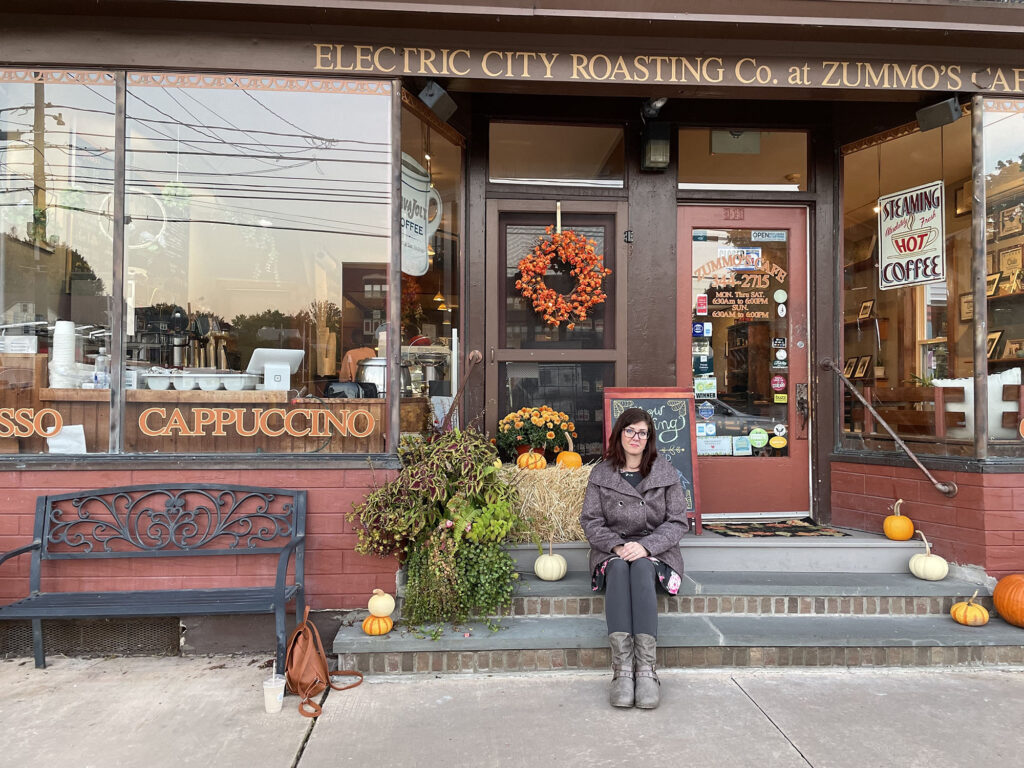 There's something about Scranton that I'm drawn to. It's just, it's me and I'm very much a part of my community. My husband, he has eight siblings. They all went through the Scranton school district and my parents have been living here their entire lives as well. So for me it's a sense of community and, like I said, it's home. I want to see this city flourish.
— Danielle Chesek, a Scranton School Board Director
---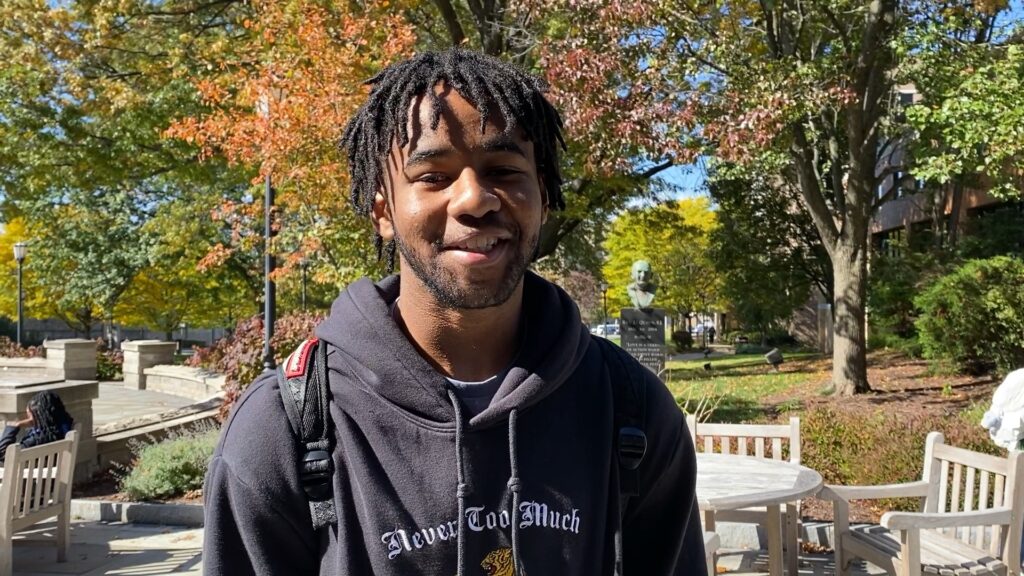 Scranton to me is a unique and wonderful place, combining so much history, so many wonderful people, and so much potential for success.

— Gerald Hetman, Community Development Specialist at NeighborWorks Northeastern Pennsylvania
---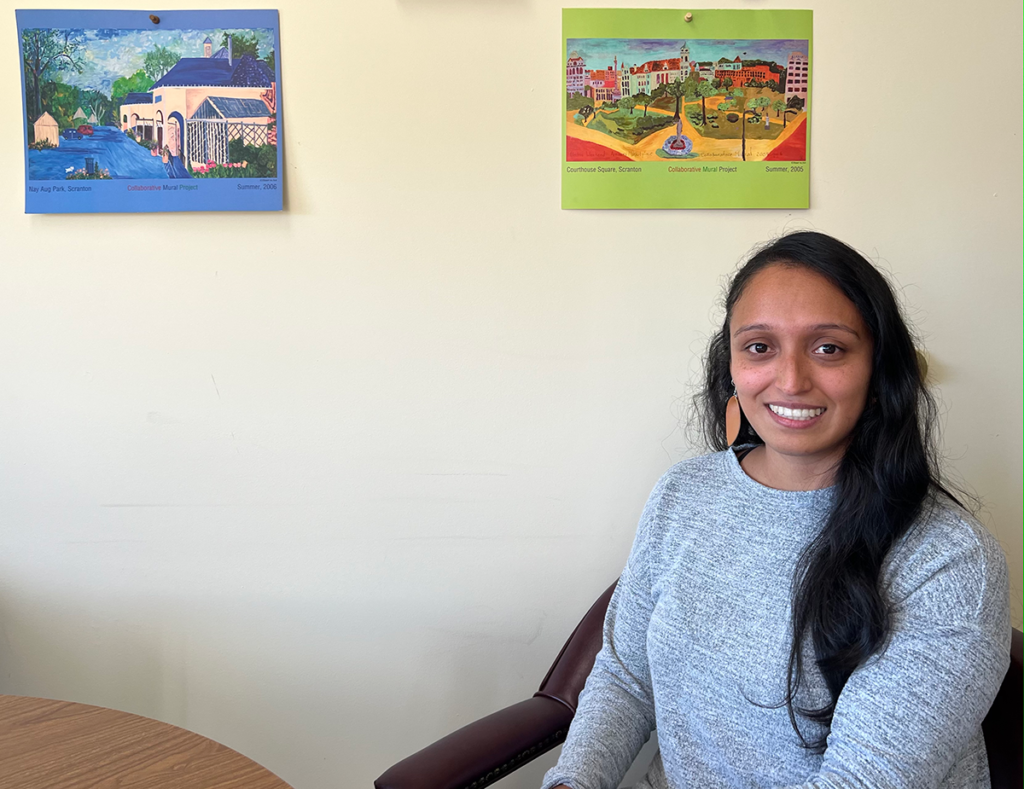 For me, now it means home and opportunities. This is where the majority of my family is, because this has been a place that has given my family opportunities that other places have not.

— Jenny Gonzales, immigration advocate at Community Justice Project 
---
Alyssa Milazzo and Mary Rosencrance (Photo by Sydney Sladovnik)

I think my experience in coming from Scranton is having built and maintained a strong work ethic and appreciation for small businesses. It's a truly enriching growing place. The people here, it's welcoming and plentiful.

— Alyssa Milazzo, left

What I noticed growing up is that a lot of people end up moving back here and growing their families here. It's a good place for that. I feel like families here, the generations they do go away, but they come back.

— Mary Rosencrance, right
Both work at a local clothing store.  

---

Maureen McGuigan (Photo by Diana Bravo)

It's big enough to be interesting, but it's small enough to feel like a community. And I think  we call ourselves the electric city, but it's also eclectic.

— Maureen McGuigan, Lackawanna County Director of Arts and Culture