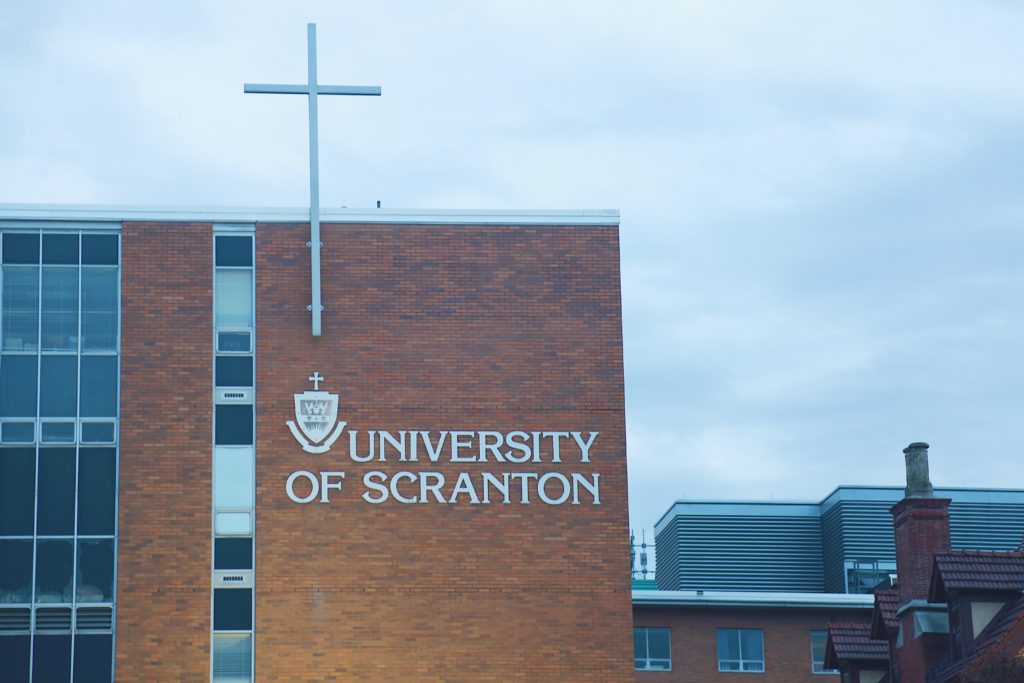 One of the main buildings on the University of Scranton campus.
When he spent the summer in China this year, Mike Sun,* an assistant professor at Scranton University in Scranton, PA, worried about missing work due to his visa delays. Without knowing when he could return to the U.S., it took him twenty days longer than usual to get his visa approved.
Sun has supported President Trump since 2016, even though he acknowledges that without Trump's immigration policies in place, he would already have gotten his green card.
"Actually we are sacrificing our personal interests [as immigrants] by supporting Trump," said Sun. "But we think that's the right thing to do."
Among first-generation immigrants, views on Trump and his policies were divided in the 2016 presidential election. According to national exit polls, although voters who weren't born in the U.S. preferred Clinton, with 64 percent of them voting for her, Trump still got support from 31 percent of that group. Some Asian immigrants in Scranton who backed Trump in 2016 still hold unwavering support for him, even agreeing with his positions on immigration.
Sun called himself a "believer" of Trump's policies. As professors, "we live pretty well in our life and we have good jobs and we don't worry about food," he said. "We do things based on our beliefs."
Juen-ling Wang, 51, a housewife who works part time, voted for Trump two years ago. As a Chinese Christian, Wang was a minority in her home country of Indonesia, which is home to the largest Muslim population in the world. Before she came to the U.S. in 2001, Wang said she suffered from discrimination in Indonesia.
Wang supports the Trump administration's immigration policy, and said that while she welcomes legal immigrants, she takes issue with those who enter the country illegally.  "All my families are still in Indonesia and they are not [living] good [lives] either," said Wang. "But if they come over here, I expect them to come legally. If they cannot, they stay over there. That's what we need to accept."
She said she still does not feel safe enough because Trump's immigration policy has not been fully implemented, saying it's been obstructed by "people who don't understand him and are against him."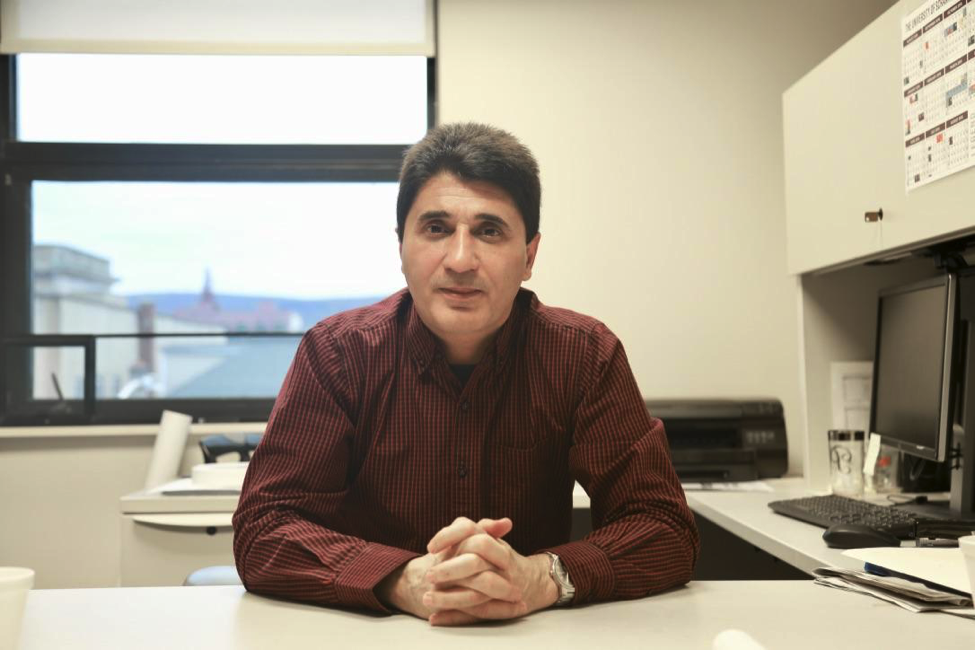 Peter Andersen, 48, an assistant professor of marketing at Scranton University, who came to the U.S. in 2011 and received his green card this year, complained about some of the inequities in the immigration process.
"It took me eight years just to get my green card," he said. "For some Indian professors, it took them 15 years to get green cards, and 20 years to become a citizen. And then a refugee comes, or an illegal comes from Mexico, and after five years they become citizens. Is that fair?"
Sun, who came to the U.S. in 2007,  expressed similar concerns. "It is unfair to people like us," said Sun. "We went through the legal process, and for Professor Andersen, he even has two doctoral degrees."
Both Andersen and Sun said they are now benefiting from Trump's tax plan, The Tax Cuts and Jobs Act, which saved them thousands of dollars this year. Trump signed the new tax bill into law in December, 2017, cutting income tax rates, doubling the standard deduction, and eliminating personal exemptions.
Andersen, who has supported Trump since 2005, regards Trump as a nationalist advocating for "smart immigration" instead of mass immigration, and as a moderate politician who is not attached to either party. In addition, he sees Trump as a successful businessman, albeit an arrogant one, at times.  
Sun said that most immigrants voted for Trump because of his policies and not for his personality. "I believe most people voted for him not because he is a nice guy." said Sun.
Planning to run for the Senate in 2024 after he gets his citizenship, Andersen said he is a conservative in 90 percent of his social views. "I believe that America is a country made by European migrants," said Andersen. "It is a Christian country. Other religions are welcomed as long as they respect Christianity and the identity of America."
Wang used a metaphor to illustrate her views: "If you are a parent and you don't have enough money to feed all your children, are you going to open [the door of] your house and let everybody else eat your food before you can eat it?"
Sun agreed. "It's common sense," he said. "If you have a house, are you gonna invite everybody, like uneducated people, to your house?"  
*Editor's Note:
Mike Sun is a pseudonym for the source who was concerned that public support of Trump could affect the trajectory of his career.
 Email the Author, Yunfan (Frances) Yue at yy2730@nyu.edu