by Andrew Califf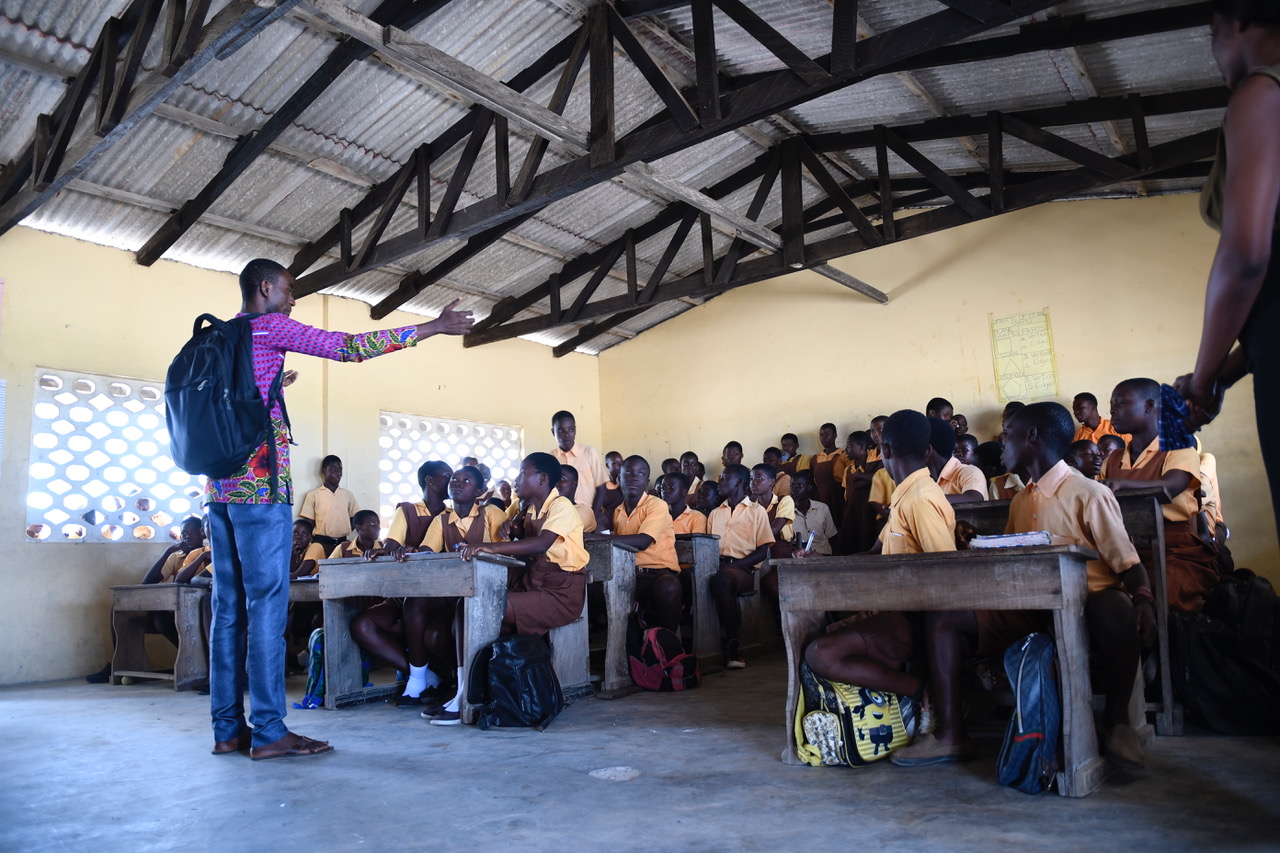 Cheers, names and boos bounce around the room in one loud uproar as school children between the ages of 13 to 18 partake in an election game to determine the five boys and five girls that will talk on a program for school age children on Radio Ada, Ghana's first community radio station.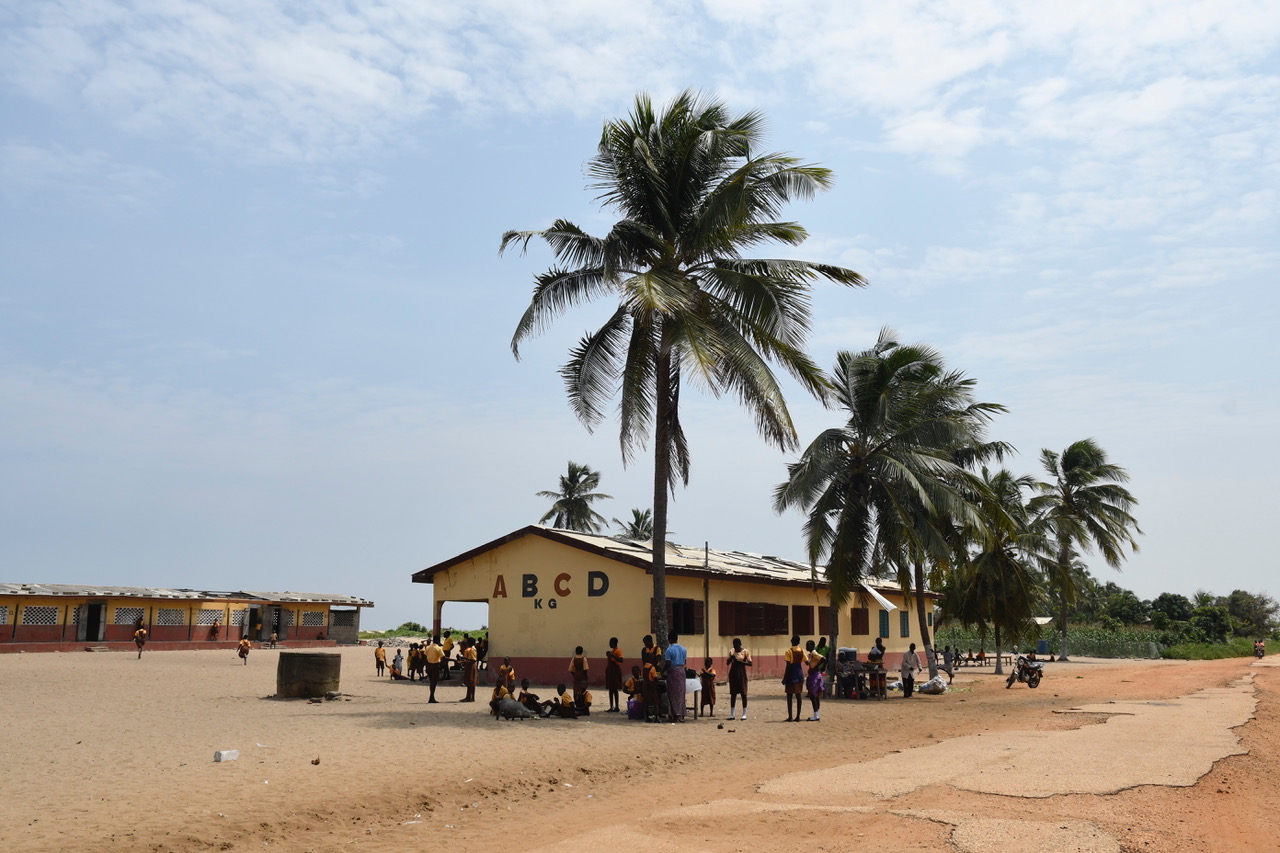 The children go to this primary and junior secondary school in one of the poorer small communities that compose the larger cultural community Radio Ada represents. The coastal community is composed of fishermen, and the young boys make money from fishing with the older fishermen. The culturally masculine industry is the driving force of the community and leaves young girls with few job opportunities.
According to Noah Dameh, the Deputy Station Coordinator, one issue in the Ada community is parental neglect.
As a result, many girls are not able to get the money to purchase feminine hygiene. When girls need these products, they often go to boys, who get money from fishing, for monetary help. Dameh learned from one girl that some of the boys expect sex in return.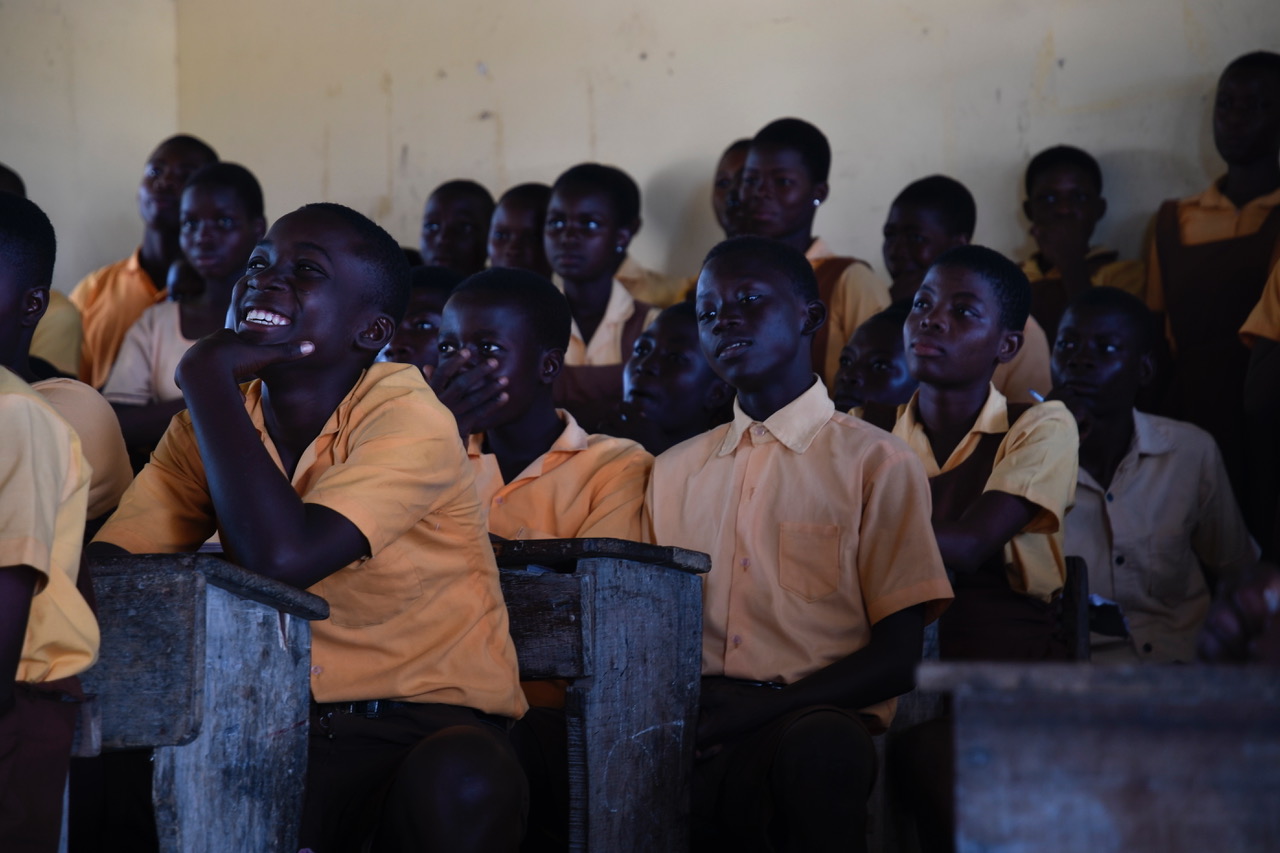 These issues were brought to the attention of the radio station who responded by going to the community's chief. The radio station has broadcasted a call to action with the chief and has attempted to mobilize parents.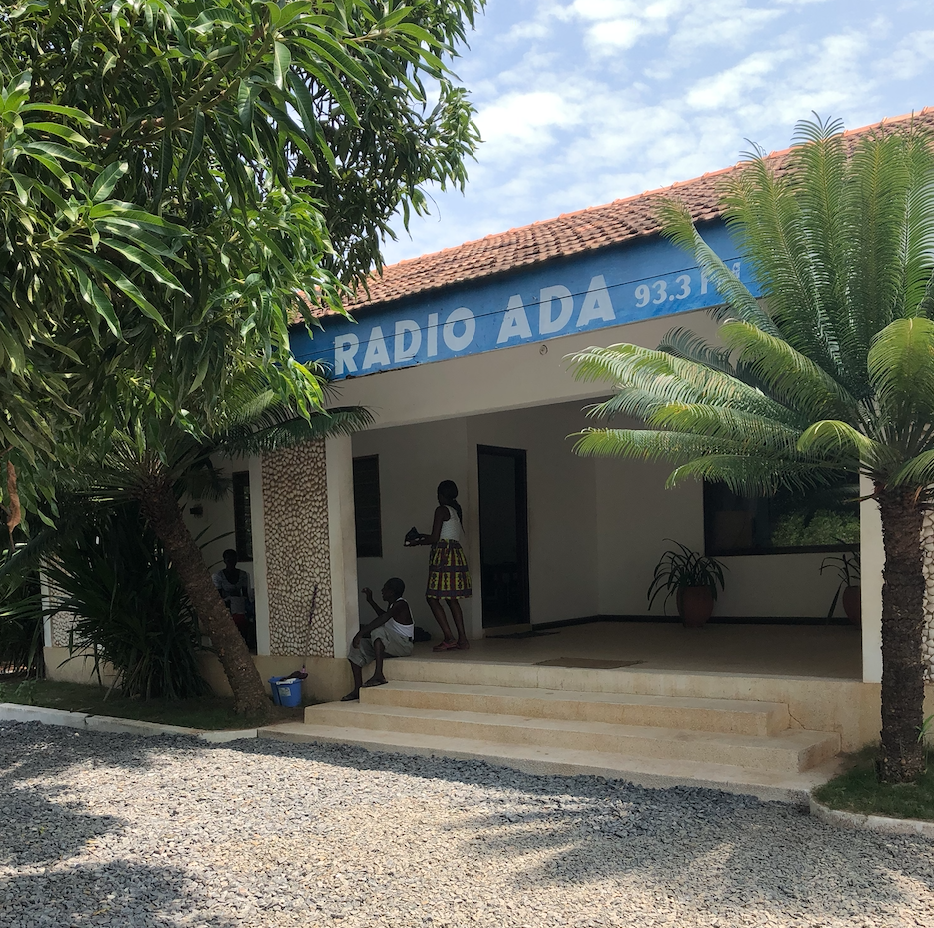 The radio station has also tried to break the cultural taboo surrounding adolescent sex and encourages the parents to be vocal. The community's Queen Mother of Ada has donated feminine hygiene products and also spoke out, echoing Radio Ada. This was a big blow to the taboo's foundation according to Dameh. These are some of the issues the ten children selected will address on the new Radio Ada program. Hopefully the children will bring the same excitement they had during the election to the program.