There have been many days in this year when Maureen Maher-Gray, the executive director & founder of NEPA Youth Shelter in Scranton, Pennsylvania, had to turn away children because she didn't have enough help.
"This is the first time we've ever had an excess of 40 kids," said Maher-Gray. "I tried to keep it at 40 but there are some days, you know, especially when the weather's terrible, I just can't leave them outside. I gotta let them in."
Local nonprofits that address poverty and homelessness have seen an increase in need, especially among people of color. The problem is such that the city government created a new position — a Community Outreach Coordinator, Koren Clark —in April to bridge the gap in equity, housing, food, and security between people of color and white people.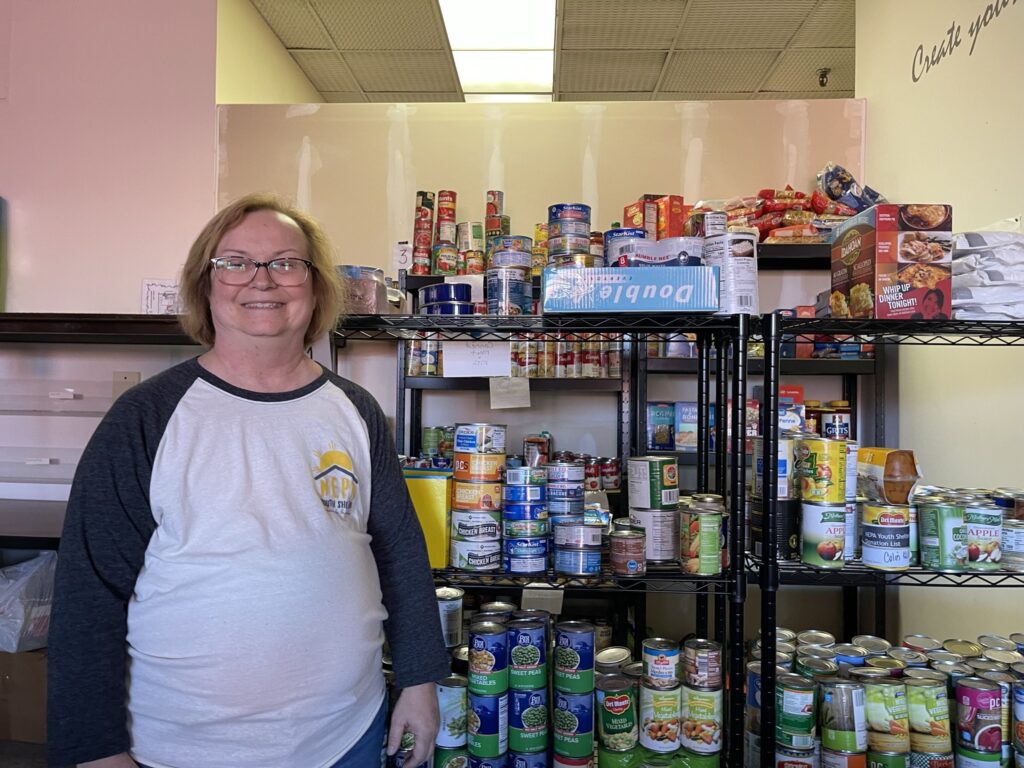 In a city that's majority white (76,376), a disproportionate number of people of color are living in poverty (8,763) compared to white people (8,442), according to World Population Review. 
Scranton's child poverty rate is 26 percent, yet, for Black children, the rate is 54 percent, roughly three in five children, according to The Urban Institute. Hispanic child poverty is ranked fourth at 47 percent. 
At Maher-Gray's shelter, the staff provide essential services – such as food, clothing, and a place to stay – to high school students experiencing poverty or homelessness in Scranton. This year, the shelter has seen an increase in enrollment from 40 to 60 students. Ninety percent of the students at the weekly-run shelter are African-American.
Clark, Scranton's Community Outreach Coordinator, states that the pandemic created a lot of challenges for families especially with at-home schooling, unaffordable housing, and the lack of public transportation. Mental health issues also contribute to poverty rates. 
Clark explains that in Scranton, some white people are not always welcoming to people of color moving into their communities, which creates a barrier for people of color to receive the help they need.
"There needs to be a shift throughout the community from this 'us vs them' to kind of a community as a community and being welcoming and that's really the biggest challenge we face right now in moving Scranton forward," said Clark.
To help break that barrier, Clark has been working with local nonprofits to address these challenges by providing more housing, food, and security to those in need. The city of Scranton created a strategic plan with one goal being to narrow "income disparity between white and non-white residents."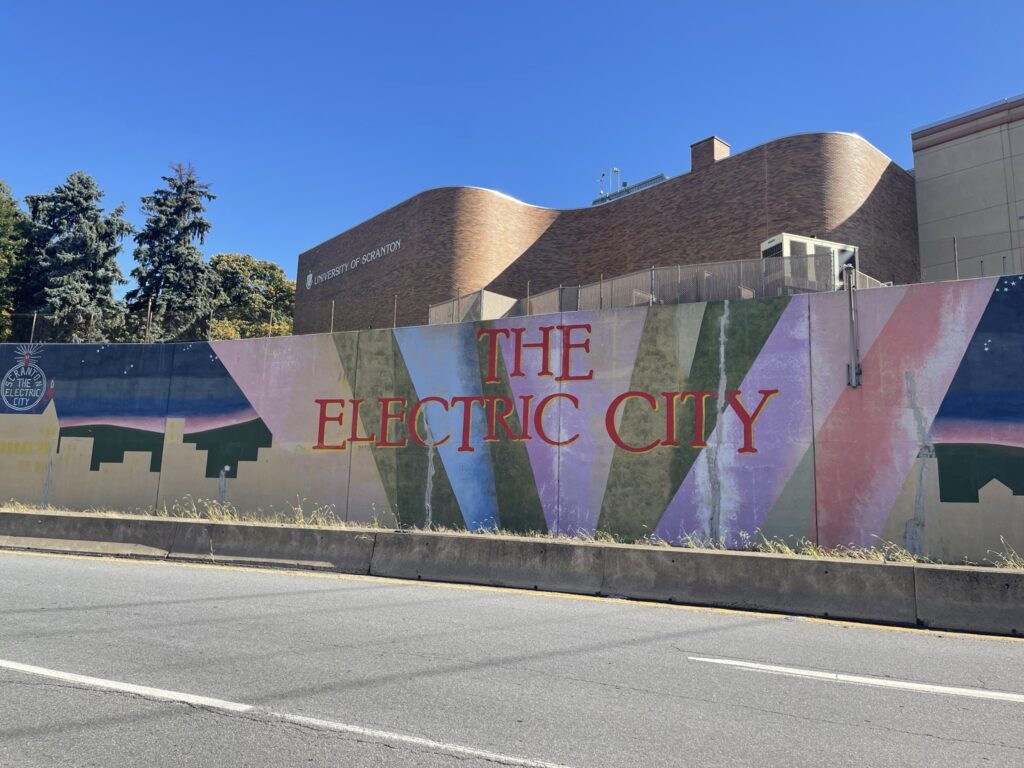 Addressing these issues is overdue, according to some residents. When Mary-Pat Ward walked into a local center several years ago, she encountered someone in the same predicament as her: a single mother experiencing poverty and homelessness. Their sole difference was their skin color. 
"Do we walk into the same door on the same day and are offered two different things? There was never the opportunity for her," Ward said, referring to the women of color. "Our lives are very different because she was not offered the same opportunities as I was." 
Ward is now the development director of Catherine McAuley Center, a center that provides services to women and single mothers experiencing poverty.
Catherine McAuley Center also has seen an increase in mothers of color. The center participants are 60 percent African-Americans or mixed-race. The center's rapid rehousing program had about 57 participants, with around 30 percent who were white and the rest African-American or mixed-race, according to Krista Somers, the executive director of the center. 
Somers suspects that the center is seeing more people because of higher rent costs and a low  living wage for single mothers.
"We're looking at a mom (who) would have to make about $65,000 in order to live; that's not even comfortably," Somers said. "There's mental health or addiction issues that don't allow the heads of the household to properly care for themselves or to properly care for their children and provide everything that a child might need or to maintain a job."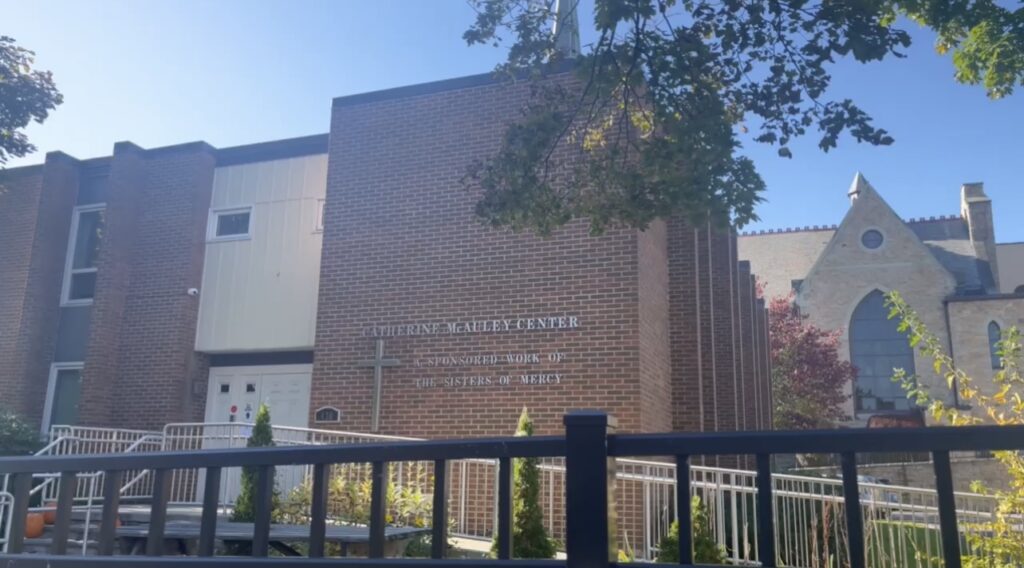 The median household income in Pennsylvania was $67,521 in 2020 compared to the 2019 median of $69,560, according to the U.S. Census Bureau. In mid-July, the Biden administration expanded a child tax credit giving interim payments of up to $300 per month to working families with children. 
Since the expiration of the monthly payments, the national child poverty rate has increased from "12.1 percent in December of 2021 to 17 percent in January 2022," according to the Center on Poverty & Social Policy at Columbia University.
Black and Hispanic children had the highest percentage increase, 5.9 percent and 7.1 percent, according to the Center on Poverty & Social Policy. 
Amber Viola, a single mother who received tax child credit benefits, said the end of the benefits didn't negatively impact her, but it did to those around her dealing with inflation and Covid-19.
"I helped a family who was living in a hotel. There were like four of them (children), and they were doing school work on their mom's cell phone," said Viola. "I'm coming into it from a perspective of like, I've never really seen this and it was upsetting because some of the places these kids lived should have been condemned and no one should be living in there." 
Ward is still in touch with the single mother of color who is in a different predicament, she will always wonder how different the situation would be if the mother was a different race.
"That has sat with me and I can get upset thinking about it," said Ward. "Our lives are very different because she was not offered the same opportunities I was."