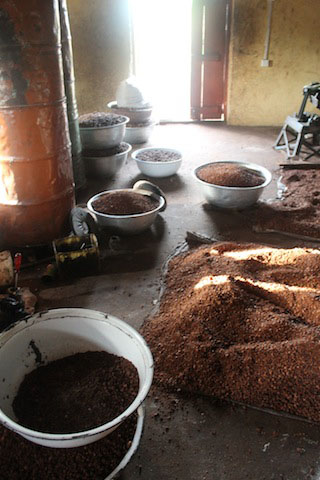 by Kathleen Wong
It is the size of a golf ball and the color of a palm frond. Once bitten into, a powdery mush similar to a ripened avocado emerges, but with a subtly sweet taste. Refreshing satisfaction comes from a bowl of these fruits under the heat of another cloudless afternoon along the dusty strip of eastern Senegal to southern Sudan, where such Shea trees grow.
But avoid biting the seed, because that is the driving force behind developmental improvements across West Africa, advanced by the hands of the mothers, daughters, and wives in these rural communities.
Shea butter is the ivory-colored extracted fat from the seed, used by locals for consumption or cosmetic purposes and now incorporated into domestic products ranging from Hershey's chocolate bars and Jergen's lotions.
Manually picking and turning the seed from its nutty state to its desired buttery one may be tedious, but it is also rewarding. And not just for the women, but the community as a whole.
"When we started with them, the poverty amongst them was very, very high, even with the production of this Shea butter," sai Anna-Marie Fati Paul, 73, chairperson of the Tungteiya Women's Association, an organization working to unite 550 women in communities throughout northern Ghana.
The Global Shea Alliance is another non-profit industry association working with the sustainability of the Shea industry. Joseph Funt, 35, the managing director, explained "Shea exports have tripled in the past 10 years largely due to increased demand for Shea butter from the food and cosmetic industries."
One community taking advantage of the surging market lies in the village of Mbaanayili, which connects 91 women to The Body Shop.
The women fulfill up to 24 orders per year, tallying to almost 500 tons of Shea butter, with a price of a little over one British pound, or about 5 Ghc, per kilogram of butter.
This is a deal that the community coordinator from Tungteiya, Thomas Kofi Pang, 35, said, "You can never get that anywhere. They get twice the amount of money than if they sold their butter in a local market."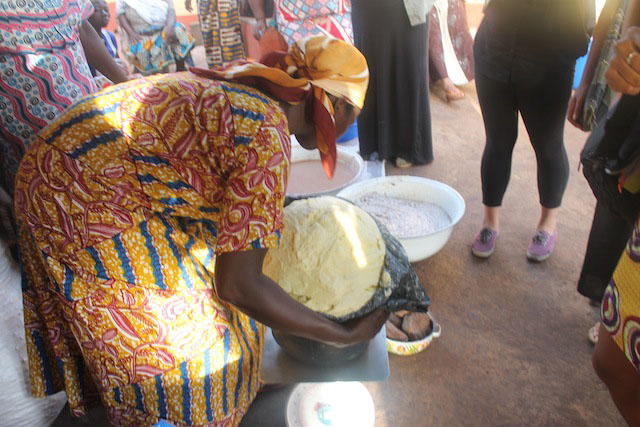 Pang explained that the relationship between a small Ghanaian village and a giant U.K. corporation is bridged by the Northern Ghana Community Action Fund, or NOGCAF, which absorbs a small percentage of the premium paid to the cooperative and is directed towards community development in a bottom-up approach.
NOGCAF has been involved with the construction of a clinic that serves 30 surrounding communities, several water and toilet facilities, nurses' quarters for midnight childbirths, teachers' quarters for consistent education for the children, and a nutrition center that receives food aid.
Currently, Tungteiya plans to build a large warehouse for Mbaanayili, which will allow for more nut storage, hopefully new buyers, and in turn, an increase in community evolvement.
But for now, Shea nut processor, vice secretary of the village committee, and mother of 13, Afishetu Yakubu, 48, sits with a big smile on her face. "It's the benefit of Tungteiya that I send all these children to school. I don't fear because I have the hope of Tungteiya."