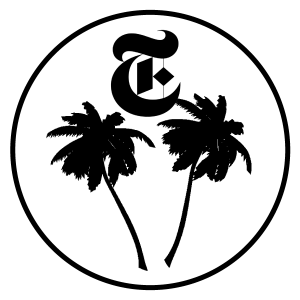 Events and conferences offer the Times a way to make extra money, leverage its newsroom stars and handsome headquarters, and further engage its audience. Other editorial companies — leaders include Atlantic Media and Texas Tribune — have generated significant revenues streams this way, and the Times cannot afford to leave it untapped.
The Times has been doing Times Talks since 1998. They happen at the Times Center and in other cities. Typically they feature creative people — filmmakers, actors, musicians, designers — interviewed by a Times journalist. Admission is charged.
In 2012 the Times started to expand into conferences, which offer more sponsorship opportunities. These events — now called NYT Live — "offer our readers another way to engage with The Times and give advertisers the type of custom marketing solutions they are increasingly looking for," Thomas Carley, the Times' Senior Vice President of planning, and Larry Ingrassia, assistant managing editor for new initiatives, wrote in an internal memo obtained by Politico. Gerald Marzorati, former editor of the Times magazine, is in charge of conference business. "The goal is to be producing these conferences around the world," he writes. Thus events are part of becoming a global brand.
Examples:
In 2012, Times Public editor Margaret Sullivan reviewed the first Dealbook conference. She said some of it made her queasy.
The New York Times International Luxury Conference in Miami — an extension of its T magazine — brought together "over 500 business and creative leaders from the luxury sector to explore the dialogue between luxury and art and luxury and technology."
In December 2014, the Times announced an investment in Tina Brown's Women in the World conference business, which will be headquartered in the Times building. In a memo about the deal with Brown's company, CEO Mark Thompson said "conferences are an important extension of The Times's brand… Think of them as another platform, alongside web, mobile and our physical newspapers, which we can use to engage audiences and drive new revenue."