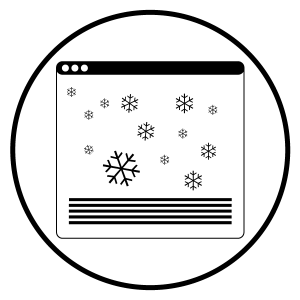 In June 2014, Luke Vnenchak, director of content management systems at the New York Times, described the Times homegrown system, Scoop, as "central to our ambitions to innovate on all platforms." Scoop, which dates from 2008, is a decoupled system, meaning: it does not actually create the pages that users interact with. "It is a system for managing content and publishing data so that other applications can render the content across our platforms," Vnenchak wrote.
This is necessary because the Times publishes on so many platforms now. Not just print and web but newsletter, mobile web, and multiple apps. The goal is to make Scoop the primary CMS for both print and digital by 2015.
Examples:
The system is in constant evolution. As part of a redesign that went live in January 2014, the Times introduced a new article page template that can adjust itself 20 different ways depending on the browser and device a reader is using. It also eliminated a clunky pagination system, allowing for a smooth scroll. As Fast Company said in a review, "It's essentially a virtual newspaper where each article is a single page and each page is one and only one article."
A current challenge for Scoop is liberating mobile presentation, which has to obey its own rules, from templates made for the desktop display.
Among the items on the near term agenda: integrating metrics into the CMS so editors can see what's trending and drawing traffic without leaving the system. This has once been considered undesirable by guardians of the newsroom, but that attitude is changing.