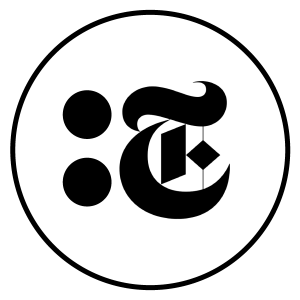 Sub-brands are parts of the Times devoted to a certain kind of coverage that develop their own "niche" followings and gain their own identity. The advantage is that they can operate somewhat differently from the rest of the enterprise and allow the Times to test different ways to engage and satisfy a particular marker segment.
The most advanced sub-brand is Dealbook, led by Andrew Ross Sorkin. It began in 2001 as an email newsletter about mergers and deal making on Wall Street. It included aggregation of financial news published elsewhere— then something the Times didn't do. Today Dealbook is a thriving mini-site within the Times business section; there are are annual Dealbook conferences that bring in extra revenue.
In April 2014 the Times launched The Upshot, led by David Leonhardt. It is a sub-brand devoted to explanatory journalism and data visualization: helping readers understand the news in a more approachable way. With just 17 journalists on staff it generated 5 percent of the traffic to the Times site in 2014.
Examples
Well, led by editor Tara Parker-Pope, is the Times healthy living blog that grew so popular is gained its own identity as a sub-brand. Newsletter.
Motherlode (lead writer and editor KJ Dell'Antonia) is subtitled" living the family dynamic." It's about parenting and kids. High traffic. Newsletter.
Described as one of the Times "marquee blogs," Bits is a group site for the Times technology writers. It has its own Kindle edition.