THE VIEW FROM ABOVE
Drones help journalists gain a new perspective
With the release of the Federal Aviation Administration rules, the sky's the limit for news organizations experimenting with drones.
Drones, also known as unmanned aerial vehicles (UAV) or unmanned aerial systems (UAS), have long been deployed in operations ranging from surveillance and inspection to search and rescue. As their popularity soars, the Federal Aviation Administration's (FAA) annual Aerospace Forecast report predicted that the number of hobbyist and commercial drones would rise from 2.5 million in 2016 to 7 million by 2020.
This proliferation of technology is also influencing the role of drones in journalism, where they can be used to collect images, video, and data for reporting. Although still considered a relatively new tool in the news business, drones offer opportunities to explore new forms of storytelling and can reach places journalists can't go.
In the event of man-made or natural disasters, for example, aerial photography helps capture the scale of destruction without posing any risk to the journalist controlling the drone. Given that drones are nimble, lightweight devices, they can be maneuvered through unfavorable, even dangerous, circumstances. For instance, journalists could use drones to investigate massive deforestation or oil spills ravaging marine ecosystems even when corporations or authorities aren't letting the public into these sites.
A drone captures footage of the aftermath of Typhoon Haiyan in the Philippines. Footage by Lewis Whyld.
Drones may prove most effective in data journalism and virtual reality journalism. According to Matt Waite of the Drone Journalism Lab, there's a lot of potential in using drones with sensors to collect data. For example, as part of a long-term project, journalists could use multi-spectral cameras to map and detect changes in an area of interest over an extended period.
Using the photogrammetry process, drones can also produce 3D virtual reality environments that readers can explore on their own using the HTC Vive or Oculus Rift.
A 3D rendition of the Dandora landfill in Nairobi, reconstructed from drone footage.
Here are some considerations for purchasing and legally operating a drone for journalism:
DJI Phantom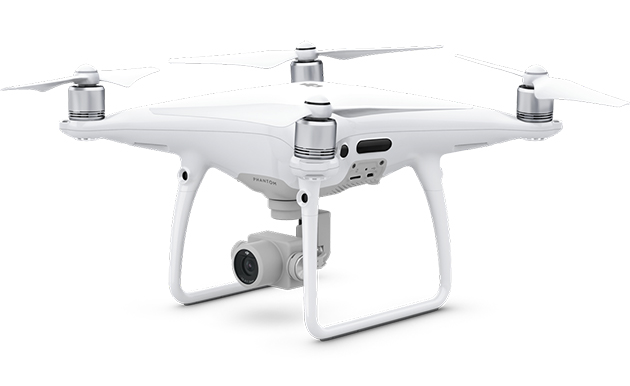 The DJI Phantom drones are some of the most popular and capable systems on the market. The Phantom 4 Pro comes equipped with a built-in camera capable of capturing 4k/60fps video and a remote controller with the DJI Go App built into the screen, which shows what the drone's onboard camera captures. In older models, the cameras are able to capture high-resolution video that is transmitted to a mobile device or tablet with the drone's mobile app.
FAA rules
As drones like the DJI Phantom became cheaper and more accessible, more people began using them commercially or as a hobby. The legal implications followed soon after, with the FAA making it mandatory to request special permission to use commercial drones and declaring certain areas "No drone zones." But drones' role in journalism was in limbo until 2016, when the FAA released its long-awaited rules governing the use of small unmanned aircrafts.
This is the full list of FAA rules. These are some that are applicable to drone journalism:
Drones must weigh less than 55 lbs.

Maximum altitude of 400 feet above ground level and speed of 100 mph.

Daylight-only operations.

Drones may not operate over people not directly participating in the operation.

No careless or reckless operations.

Operations in certain areas require air-traffic control permission.

Drones must remain within the pilot's visual line-of-sight.
How to become a drone journalist
To get started with drone journalism, follow these steps:
Learn how to operate a drone.

Obtain the Part 107 operators certificate by passing a knowledge test of 40 multiple-choice questions covering information on airspace, airspace operating requirements, and the use of aeronautical charts. Prepare for the test with these resources

.

Study the Drone Journalism Lab operations manual

.

Get insurance for the drone via Verify, an on-demand drone insurance provider

.

Become acquainted with the FAA guidelines as well as state laws outlining the use of drones.
Flying a drone is still an art. Drone journalists must thoroughly familiarize themselves with the equipment, and their first flight should not be for a story. With practice and experience, drone journalists can improve their control skills and capture compelling shots.
Dangers of using drones
Journalists need to ensure that all their equipment is working properly before the flight to prevent mid-air technical issues or crashes. While the drone is in flight, it should be operated with caution, and the pilot or observer needs to be constantly alert of the surroundings, both on air and on the ground.
Controversies
As with any new form of technology, drone journalism has its share of controversies, mostly due to the negative connotations associated with military drone usage. During a time when there is ongoing debate over global surveillance, the use of drones raises questions about privacy issues and other ethical implications. With drones vulnerable to hacking or signal jamming, there are also concerns that they may be manipulated or misused by others.
Although drones have the capability of capturing wider aerial perspectives, they are less adept at capturing the human, ground-level perspective. This is most relevant to journalists covering war and disaster zones, where the lack of proximity to subjects within the drone footage can give an incomplete picture of the conflict. Despite the enormous potential for drones to expand the scope of journalism, the technology alone can't replace on-the-ground reporting.
Key quotes
The thing that a lot of storytellers haven't realized just yet is that the drone is just a tool — it's just another camera. It's a really useful camera, a super flexible camera, but a camera. There still has to be a story there, and there still has to be variety, and angles, and voices and people and all of the things you need to make good video.
Agriculture, media, public infrastructure, examining bridges — there's so much that drones can do. Which is why, when it comes to journalism, my focus is on exploring the possibilities.
Why is this important?
Drones open up new avenues of storytelling by providing journalists with unique perspectives that can't be obtained through ground-level reporting.