FULL IMMERSION
The new reality in newsrooms is virtual
Advancements in video and mobile technology, along with more affordable cameras and headsets, can boost virtual reality in journalism.
The latest news story of a bombing in Aleppo, Syria, or photographs of the devastation can make for compelling journalistic experiences. Through virtual reality, news organizations can go a step further by essentially transporting viewers onto the ground for a 360° perspective of a country ravaged by war.
While journalists and filmmakers are increasingly using virtual reality technology, or VR, to create riveting stories, the concept has actually been around for more than a half-century. In 1962, cinematographer Morton Heilig built the first VR device as part of what he dubbed the "Experience Theater." Viewers watched 3D films through Heilig's Sensorama machine, which blasted out sounds and smells to fully engage the senses.
VR is defined as a computer-generated simulation of a 3D reality that enables interaction with the environment displayed on the screen using a headset, gloves with sensors, or other devices.
But VR experiences can be broken down further into three categories: 360° video, augmented reality, and mixed reality.
360° video
Immersive video recordings created with only real-world content that allow the user to look up or down and move around.
Augmented reality (AR)
The use of computer-generated sensory input that augments or supplements elements of the real world. The Pokémon Go game is one example.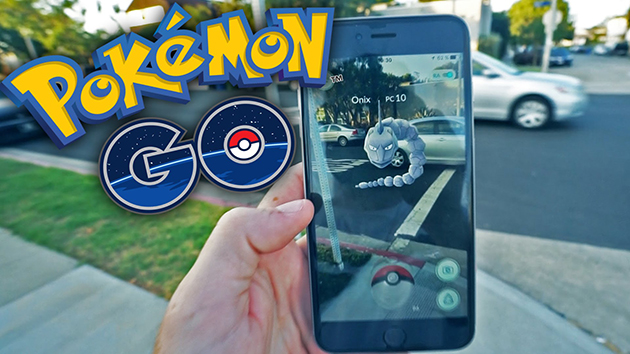 Mixed reality (MR)
Synthetic content overlays the real-world environment, and they react in real time. Microsoft HoloLens is the ultimate MR release.
How VR took users inside the Ebola epidemic
The stars have aligned for newsroom innovation in VR as advancements in video and mobile technology emerge alongside more accessible prices for cameras and headsets. For newsrooms seeking more innovative ways to tell stories, VR provides an opportunity to give viewers a deeper understanding of the world and heighten their engagement with the surroundings in ways that can't be replicated in a text-based news story or conventional documentary.
One example is the PBS documentary series Frontline's "Ebola Outbreak: A Virtual Journal."
The first image is a computer-generated model that illustrates the way the virus moves in the bloodstream. This helps create a visual understanding of how the disease spread in individuals, and later throughout the region, resulting in thousands of deaths.
The Ebola documentary primarily uses 360° video, allowing viewers to move around and focus where they wish. The documentary also mixes 360° video shots with computer-generated VR to introduce and explain complex subjects. The Frontline team also layered in 2D video clips at specific points to provide background content.
Through "Ebola Outbreak," the viewer feels more closely what it was like to be in Sierra Leone as the disease spread and, a result, walks away with a better understanding of the crisis.
Timeline: VR in Journalism
Though the results for VR in journalism are promising, some limitations keep it from gaining mass acceptance.
News organizations may need to look outside the industry for talent in producing VR stories, perhaps to the gaming world. Companies like Sony (PlayStation), Microsoft (Xbox), Nintendo (Wii), Linden Lab (Second Life), and Electronic Arts (The Sims) have been developing immersive experiences for years.
Although the quality of VR production has improved significantly in recent years, the editing process remains cumbersome, and overall costs are likely to exceed a more conventional documentary — Frontline spent $50,000 on "Ebola Outbreak." The production process isn't perfect, either, with some images still displayed with visible pixels. And given the added time and resources to produce VR, the technology doesn't work for breaking news.
The kinks are also still being worked out in terms of distribution, which remains limited, and use on smartphones, with some content not accessible on older devices. And for some VR users, the effect may be dizzying.
In addition, VR raises ethical questions for journalists. For example, since the experience is so immersive, should sensitive content come with a trigger warning? Should we replicate reality, or is it okay to recreate it?
How to produce VR content
If you want to start working with VR, you're going to need to know how to handle 360° cameras, headsets, and editing software. Here are some of the most popular tools:
Cameras: GoPro Omni ($5,000), Ricoh Theta SC ($300) and the Samsung Gear 360 ($350).

Editing tools: Adobe Premiere Pro and Final Cut Pro X can put content together; Adobe After Effects can synchronize it; and Kolor Autopano can stitch it. The VideoStitch Studio V2 and the Viar360 are editing tools created by startups that specialize in VR.

Headsets: Google Cardboard ($15), Sony PlayStation VR ($399), HTC VIVE ($799), Google Daydream View ($79), Oculus Rift ($599), and the Samsung Gear ($99).
Key tips to making it work
The audio has to be of the highest quality, because it can otherwise kill the entire experience.

Pre-production is essential, since most VR footage is raw.

It's crucial to choose the right story, since not every story is meant to be told with VR.

Consider bringing in someone with gaming experience.

Keep in mind that journalism is a small fish in this immense environment. Partnerships with companies that don't specialize in journalism will help distribution.
Why is this important?
Virtual reality can go beyond words and images to create a more immersive experience that leaves a lasting impact on the user.