YOU'VE GOT MAIL
Email newsletters are the original social media channel
Publishers are creating more email newsletter options to target readers with the information they want most, wherever they may be.
Just because email seems like a retro mode of communication doesn't mean publishers can't use it to reach users now glued to Facebook and Snapchat.
Dan Oshinsky, director of newsletter products at BuzzFeed, has called email "the father of all social media" given users' decades-long ability to share information through this technology. Though the concept isn't new, publishers are pouring resources into email newsletters to engage audiences wherever they have access to their inbox — which, considering mobile technology today, is everywhere.
Readers are grappling with a deluge of information shared on social media, along with countless news sources online. For publishers, the email newsletter remains an effective way of providing a distillation of the news targeted to readers' specific interests and developing a sense of community around the news organization. They can offer digestible bits of breaking news and sophisticated curation, which for some readers is enough. Others may follow links back to the publication's own website.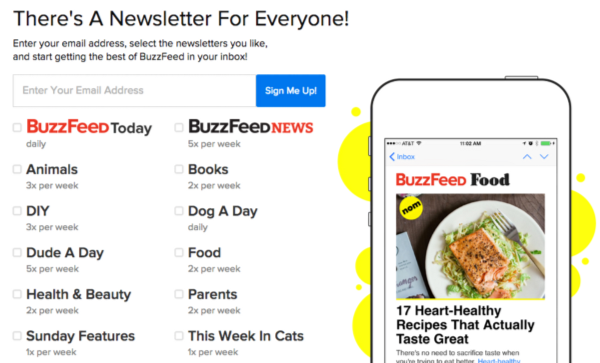 Major publishers, like The New York Times and BuzzFeed, now have sizable teams dedicated to building newsletter content with the creation of these stand-alone newsroom products. BuzzFeed boasts a 22-person team focused on email newsletters, while The New York Times has a dozen staffers assigned to them. At both news organizations, the newsletter team works alongside developers, staff writers, and even native ad content creators.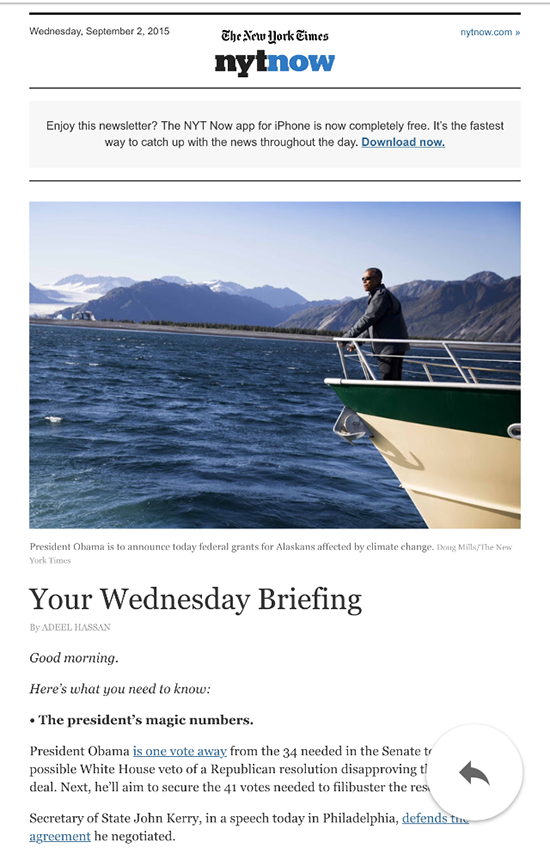 Sure, email may be old-school, but publishers are finding new ways to use email newsletters to maintain and expand audiences.
Here's why more publishers are adopting newsletters:
Users take their email inbox with them wherever they go.

Newsletters' metrics help publishers collect data, which can be used to perform A/B testing and inform editorial strategy.

Publishers can provide value to users by bringing an intimate and authentic feel with their newsletters.

Newsletters are a great way for publishers to bring traffic to their sites.
Best practices for maintaining email lists and credibility with users:
Practice list hygiene, a regular clean-up of your email lists to gauge which subscribers are fully engaged with your newsletter.

Create an editorial programming schedule, and stick with it to maintain brand consistency.

Make sure that your newsletter is designed to be optimized on mobile.

Consult metrics, like open rate or click-through rate, to understand how subscribers interact with your newsletter.

To improve your open rate, experiment with subject lines and placement of content within the email.

Don't add people or journalists to your email list

without their permission.
How to create your own newsletter
If you're not using CSS code to build one from scratch, you can sign up with one of the following popular vendors to begin publishing your own newsletter:
These vendors provide templates with a variety of designs to help users to structure the production of their newsletters.
Key quotes
Email just made sense as another social channel we should be on. We don't always talk about email as another social channel up there with Facebook, Twitter, and Pinterest, but it's the original social channel that most of us were on.
Email is stuck in a previous decade, it hasn't evolved the way online news is evolved. We have a lot of experimentation we can do.