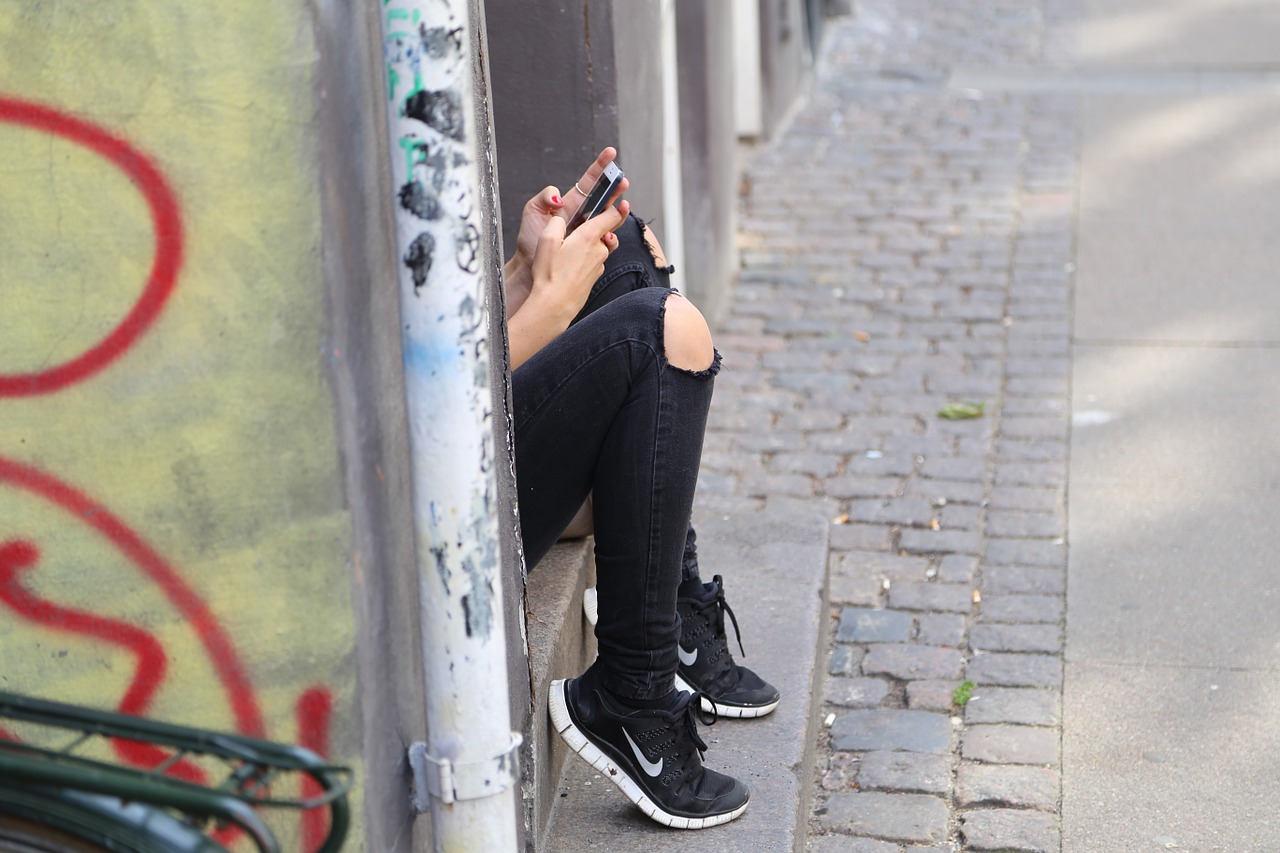 Gen Z
Getting to know Generation Z
The next wave lives online, presenting a golden opportunity for smart newsrooms.
After more than a decade in search of fresh ways to attract Millennials, news organizations are now facing Generation Z, the new kids on the block who must be engaged to ensure the future of quality journalism. Gen Zers have been stereotyped as overly sensitive "snowflakes" with the attention spans of goldfish, but a frank look at their media habits reveals exciting opportunities to create more inspiring content.
Who are Gen Zers?
As with the preceding cohorts—the Millennials or Gen Y, Gen X, and the Baby Boom—no one can seem to agree on when Gen Z exactly starts and ends. Broadly speaking, Gen Zers were born between the late 1990s and the late 2000s. They make up almost one-third of the world population. In the United States, they already account for a quarter of the population, with 67 million to 86 million people, and they will soon outnumber both the Millennials and the Boomers. However, their most noteworthy trait may not be their generation's size or their age: They're digital natives, and they do not remember a time before the widespread use of the Internet.
Gen Zers consume an immense amount of online content, and they use their smartphones more than any device. In a survey last year on American teens, social media, and technology by the Pew Research Center, nine of ten respondents said they went online multiple times a day, with nearly half of respondents saying they're online "almost constantly." Yet other studies find Gen Zers are not just consumers of online content: Eighty percent  value expressing themselves creatively, and compared to Millennials, more Gen Zers say they want to change the world.
That attitude reflects new realities as much as youthful optimism. Gen Z is the most diverse generation in U.S. history, with a more varied ethnic makeup than its predecessors and a more open attitude toward sexuality and gender. Its members were deeply affected by the 2008 recession, which occurred when most were pre-teens or children. It has made them more savvy and careful about money, with an added desire to succeed. Perhaps this, more than their purported lack of attention span, explains their impatience. Time, like money, is precious.

Missed Opportunities
When I reached out to prominent media outlets, some responded that they hadn't developed any specific strategies to attract Gen Z. That's understandable. Gen Zers are still young, and don't yet have the direct purchasing power of their parents.
But these newsrooms are in danger of getting caught flat-footed. The demographic's power will only increase in the future. People born in the year 2000 are now young adults, and just about to enter the workforce.
The New York Times saw that engaging Gen Z now made good business sense, so in 2015 it began to use the popular mobile app Snapchat. It attracted notice for its visual explainers on the platform, and in 2017 it launched a Snapchat Discover channel. The move was widely heralded, as the Times had noted about 37 percent of its monthly cross-platform readers—or 46 million people—were in Snapchat's key demographic between the ages of 18 to 34. In the words of Fernanda Braune Brackenrich, then a producer and editor for the channel, Gen Zers "are the future subscribers of the Times, and we want them to interact with us from a young age."
The emphasis was on highly visual news briefs and stories, videos and puzzles, though all of the content on the app expired after 24 hours. Last December—months after Snapchat stopped paying licensing fees to some publishers and an unpopular redesign led to a sudden drop in active users—the Times suspended its channel. While the publication has been "actively working" with Snapchat on a relaunch, said Times spokesperson Danielle Rhoades Ha, it has "nothing new to announce." The decision to suspend may highlight that social media efforts have too often proved unremunerative for legacy titles, which are now turning more of their attention to subscriptions. Other news outlets have backed off from Snapchat, but some—like New York Magazine's entertainment-news vertical Vulture—have decided to step up their Snapchat games. The platform recently entered talks with major record labels to allow users to include more music in their posts.
Media Consumption
Gen Zers not only consume more online content than their predecessors—they consume media in different ways. Their habits may change as they grow older, but here are the most important things you need to know to engage them now:
Dos and Don'ts
Do meet Gen Z on the platforms it's already using.

You might make the most engaging content, but you'll more easily reach this audience if you distribute it on platforms like Snapchat, Instagram, and YouTube.

Do address topics Gen Z is already interested in.

Far from the

cliché of

the apathetic teen, the typical Gen Zer is concerned with the issues of the day. Consider the student-led March for Our Lives protest and the new gun-control movement sparked by last year's mass shooting at the Stoneman Douglas High School in Parkland, Florida. Some of the movement's Gen Z leaders became household names.

Do create "thumbstoppers."

Gen Zers have an overwhelming amount of content at their fingertips, so make something that gets them to stop clicking and scrolling. Think of a more dramatic inverted pyramid and put the most riveting information at the start, letting Gen Zers immediately know why they should stop doing anything else.

Don't be afraid to drop the voice of God.

Gen Z values authenticity, so replace the traditional third-person, authoritative narrative with a first-person voice that turns the narrative into a learning experience. (A bit like I'm doing now.)

Don't be afraid to make content native to platforms.

Look at the content created on platforms by Gen Zers themselves, with very little equipment. Take Instagram Stories, for example. You don't need a team of graphic designers to make an engaging story; all you need is knowledge of the various features that the platform already offers.
Best Practices
Here are some examples of publications that have done great work for this demographic:
The New York Times on Snapchat Discover.

The Times embraced Snapchat with the goal of engaging future subscribers on their mobile devices. Though it recently suspended its Snapchat Discover channel—and the content created for it has expired—the Times revealed some interesting strategies for reaching Gen Z. A sense of immediacy was important, and a casual informality worked well. For example, on Election Day 2016, the Times explained the Electoral College on Snapchat by

using M&Ms

. Later, on Thanksgiving, it took users into the

home

of the Times' food editor, Sam Sifton, as he prepared a feast. In March 2018, it sent a producer to the March for Our Lives and captured the voices of Gen Zers.
The Guardian, Fake or Real?, on Instagram Stories.

The Guardian does a lot on

Instagram

.

Every Friday, it posts an interactive Instagram story asking users to separate fact from fiction in news coverage through the use of the Instagram poll sticker. As well as promoting news literacy, these relatively simple productions consistently attract high engagement.
NowThis video content.

Across all social platforms, NowThis has mastered mobile video production. They often place the most engaging content at the start of the video, acting as a kind of trailer for the remainder, drawing in viewers from the get-go. Their videos employ graphics and captions so content can be watched without sound.
Key quotes
"Everything in our generation is immediate. Since we have been raised in an age where texts and messages can be sent in the blink of an eye, we are less patient than other generations because we are used to having instant gratification. But our generation is also very determined to show that we are capable of real thoughts and using the technology and communication methods we have been given for making change, despite what older generations expect from us."
Why is this important?
Already one-third of the world's population, Gen Z is larger than the Millennials, Gen X, and the Baby Boom.
People to follow
theshaderoom

is the celebrity and pop culture Instagram behemoth.

Vox YouTube

provides popular explainers and news coverage.